Use of Psychedelic for Healing and Spiritual Inquiry
Are you curious about psychedelics but don't know where to start? Do you want to improve your practice and would benefit from some structure? Did you just read Michael Pollan's book? Or are you looking to engage with others on the same path? If you have a desire to deepen your relationship to altered states, Psychedelic Winter School is for you!
An Introduction To Psychedelic 2023
The course is a brief introduction to psychedelic 101, the landscape for the audience to begin personal practices that will increase the benefits of every journey. Participants will learn everything they need to know about the psychedelic essentials and develop their personal practices within a supportive community of peers.
EntheoMedicine community is passionate about making this course an experience of learning, and connection so please check out the variety of elements we have included to make this course an impactful and creative experience.
☀️ Week 1- Sunday, January 7: You will learn about the importance of set, setting and intention, core concepts for self reflection and creating the nourishing personal journey.
☀️ Week 2 – Sunday, January 14: You will learn about guides, sitters, and shamans, to help reflect on your personal needs and what might be the best choice in addition to common pitfalls and healthy expectations.
☀️ Week 3- Sunday, January 21: You will learn about eight psychedelic substances, tools, medicines, that will act as a gateway to new understanding and experience. Learn about the personality of these various substances, including their specific benefits, cautions, dosing, history, and more.
☀️ Week 4- Sunday, January 28: Our final live session will deepen your awareness about preparing for and navigating the psychedelic space as well as what to do with the new information received in the experience – we call this process integration.
Each class will end with an extended Q&A with the facilitators.
These interactive classes will be nestled into a broader program, including:
🌴 An Activity Journal PDF that will provide specific journaling prompts, meditation suggestions, and more to enhance the lessons of each week and delve deeper into your own process
🌴 An Online Community to make connections with your classmates, ask questions, and seek guidance (currently hosted on GoogleMeet)
🌴 Accountability buddies connect you with your peers, give you the opportunity and encouragement to find a friend(s) for accountability on this journey
🌴 Social Integration through a monthly Community gatherings, hosted every Tuesday at 4PM Pacific on Zoom
🌴 Personal Stories from our team on a variety of topics, from preparation to integration
🌴 An Slide and Growing Information Deck for personal reference throughout and after the class that includes all the essential info that we cover in class
🌴 Lifetime access to course materials
🌴 Suggested Resources on preparation, safe journeying, integration, and thorough education about sacred medicines
This course is a suggested prerequisite to all Santa Barbara Psychedelic groups, integration circles, and events. Come to each class with all of your newcomer inexperience- this is a place to learn. Our intention is that this course will empower you with new information and confidence.
This course is available at a $1,550
Our detailed course will cover:
🌴 Decriminalization and its impact on culture
🌴 Harm/risk reduction tips to keep you safe
🌴 Mindset, Setting, Skill
🌴 How to create an intention for your journey
🌴 Sitter, Guide, Shaman, Ceremony
We will cover a wide range of psychedelic substances including
🌴 Psychedelic Medicines:
🌟 Sacred Mushrooms
🌟 LSD
🌟 MDMA
🌟 Ayahuasca / DMT
🌟 5-MeO-DMT
🌟 Ketamine
🌟 Iboga/Ibogaine
🌟 San Pedro/Huachuma
🌴 Preparation, Navigation, Aftercare, Integration
🌴 Tips from experienced travelers
🌴 Legality of the medicines
Schedule a call to sign up HERE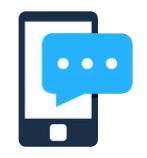 Entheogen-assisted Healing
Taking entheogens can be like air travel: people do it all the time, it's usually fine, but when it's not fine, it's sometimes very bad. We've been there. And that's where an experienced guide can make the difference in the outcome.
Interested in how to integrate what you learn in your journey? Ask for our Integration Guide PDF booklet.
We offer consultation by phone if you want to ask questions of ANY nature. Or do you know someone who is interested? In either case use this link to schedule a call HERE.